Voiceover training from School of Voiceover has been approved for Training funding in Minnesota by several organizations:
Below are three example of recent students who have been funded, and other organizations to consider as well
There is bureaucracy, and we can't help you or promise you will be funded, but why not check it out? Contact Sarah and she can tell you more.
Click the images below to enlarge (pdf):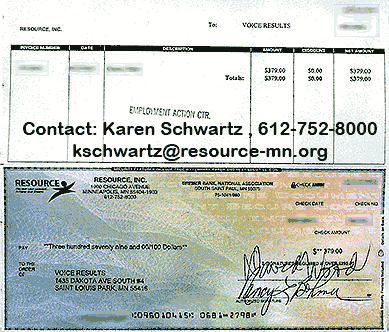 ► Resource-mn.org/employment-services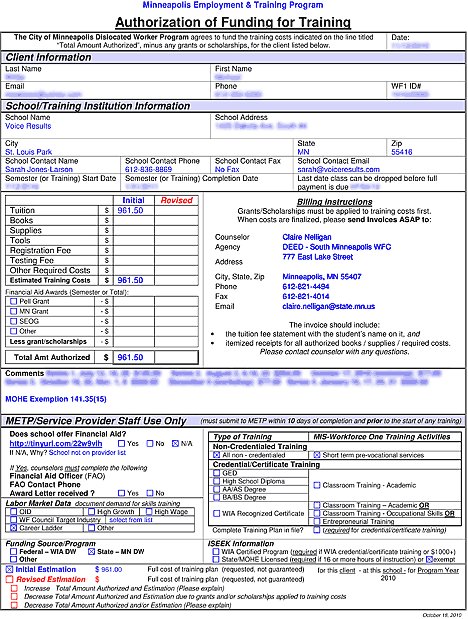 ► Minneapolismn.gov/cped/metp/Career_Training_Assistance
---
JFCS administers a number of scholarship funds for post-secondary education (after high school), no religious affiliation required ("JFCS is committed to the inclusion of all people"). If you are interested in applying for any of these funds, download and complete the Scholarship Application. Then submit it, along with three letters of recommendation and your most recent academic transcript to:
JFCS
Attn: Scholarship
13100 Wayzata Boulevard, Suite 400,
Minnetonka, MN 55305.
Applications are accepted Nov. 1 through May 31 each year.
For More Information Contact:
Dana Rubin, Development Director
952-542-4803 | drubin (at) jfcsmpls (dot) org
For individual career counseling, contact
Leah Temkin, Program Manager, Career Development
952-417-2108 | ltemkin (at) jfcsmpls (dot) org